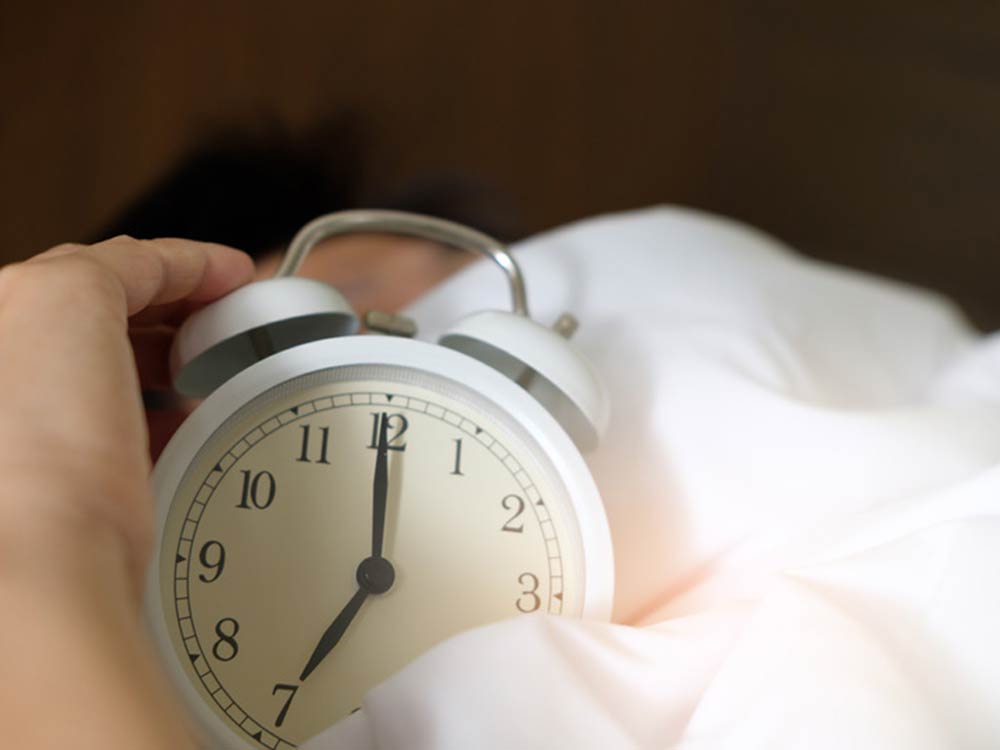 Every living creature, from deep sea fishes to microscopic single-celled terrestrial organisms, has an innate biological clock. For us surface dwellers, our rhythms undulate to the beat of the earth's dark and light cycles.
Disturbances in the circadian rhythm can result in metabolic diseases, obesity, cancer, and mental health disorders. Despite the growing appreciation of chronobiology, circadian disorders are frequently missed in clinical practice.
Delayed Sleep Phase Syndrome (DSPS), also known as Delayed Sleep-Wake Phase Disorder, is one of the most commonly encountered circadian rhythm disorders in clinical practice and is often misdiagnosed as sleep-onset insomnia. DSPS should be suspected in those who complain of consistent patterns of sleep onset significantly later than the desired or conventional time. Patients with DSPS may also complain of problems with social and occupational functioning such as chronic tardiness to work or school, impaired academic or work performance, conflicts with parents or partners regarding wake time, and sleep deprivation. Common psychiatric comorbidities include depression, seasonal affective disorder, bipolar I disorder, obsessive compulsive disorder, and attention deficit hyperactivity disorder. A higher degree of circadian misalignment may be correlated with more severe depression and poorer response to treatment with antidepressant medications. Furthermore, it has been shown that patients with DSPS have a threefold higher prevalence of comorbid seasonal affective disorder compared to controls.
So, how do we differentiate DSPS from insomnia? A good clinical history is the cornerstone of psychiatric diagnosis and the diagnosis of DSPS is no different.
Diagnostic criteria according to the third edition of the International Classification of Sleep Disorders (ICSD-3) is as follows:
The phase of the major sleep episode shows a significant delay in relation to the desired or required sleep time and wake-up time, as evidenced by a chronic or recurrent complaint by the patient or a caregiver of inability to fall asleep and difficulty awakening at a desired or required clock time.
The symptoms are present for at least three months.
When patients are allowed to choose their ad libitum schedule, they will exhibit improved sleep quality and duration for age and maintain a delayed phase of the 24-hour sleep-wake pattern.
Sleep log and, whenever possible, actigraphy monitoring for at least seven days demonstrate a delay in the timing of the habitual sleep period. Both work or school days and free days must be included within this monitoring.
The sleep disturbance is not better explained by another current sleep disorder, medical or neurological disorder, mental disorder, medication use, or substance use disorder.
Zeitgebers and lifestyle should be also assessed including use of caffeine and stimulants, diet, the timing of meals, exercise, work/school/activity schedules, evening light exposure, and use of screens. Sleep diaries are useful adjunct to the clinical history and are recommended to evaluate the sleep schedule. The AASM sleep diary is free to download and provides two weeks' worth of data. Actigraphy provides an accurate measure of sleep-wake cycles but may not be readily available in clinical practice. Polysomnography is not indicated unless there is clinical suspicion for another sleep disorder such as obstructive sleep apnea.
Once a diagnosis is established, behavioral modifications should be initiated in order to facilitate advancement of the circadian phase. Patients should be advised to minimize use of stimulants, avoid daytime naps, reduce light and screen exposure in the evenings, and avoid stimulating activities at least 2 hours before the time of desired sleep onset. Along with behavioral changes, melatonin and light are powerful body clock regulators that may be considered in the treatment plan. Short-term (<3 months) use of melatonin at a dose of 0.5mg, timed strategically 1.5 to 2 hours before the desired time of sleep onset can "pull" sleep earlier. Morning light therapy with a light box is effective for "pushing" back the wake time. It is recommended that patients start with using the light box at their natural wake time, then advance use of the box by 15 to 30 minutes each morning until the target wake time is reached. Use of hypnotics or sleep aids is not recommended. Consistency in following these strategies is the key to successfully shifting the sleep-wake cycle to align with one's work or school schedule.